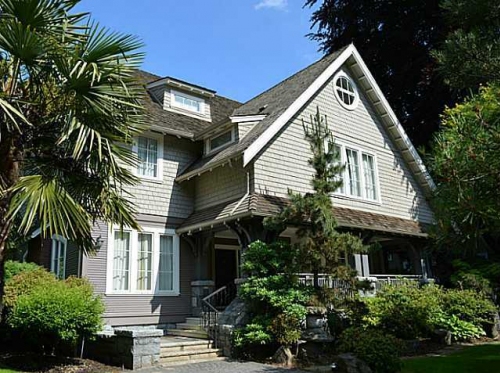 Shaughnessey detached homes
Shaughnessy is one of the most sought after neighborhoods in Vancouver. Homes in Shaughnessy are selling at prices over $5.00 million. There is a large number of homes in Shaughnessy that were built before or during World War II. Most of the properties in Vancouver Shaughnessy neighborhood are consisted of single family homes on very large building lots.
View detached homes for sale in Shaughnessy, Vancouver.
There are many heritage homes in Shaughnessy around First Shaughnessy. These homes were built in the early 1900s. In 1981 First Shaughnessy Official Development Plan by-law was adopted to preserve many of the historic homes in Shaughnessy. There are strict rules on rebuilding designated heritage homes in Vancouver Shaughnessy.
Shaughnessey detached homes for sale
The lowest price homes in Shaughnessey start from $2,000,000, and the most expansive homes are priced over $15,000,000. Generally, Shaughnessy's building lots are much larger than other neighborhoods in Vancouver West. Detached homes in Shaughnessy that are on smaller lots are between 6,000 to 7,000 sq ft. The larger lots in Shaughnessey are between 15,000 to 20,000 sq ft. Single family homes in Shaughnessy that have lot sizes over 20,000 sq ft are located between 16th and 25th Avenue.
Sales activities in Shaughnessey
Detached home sales in Shaughnessey average around 120 homes each year over the past 3 years. Shaughnessy continues to maintain it's position as one of the most expensive area in Vancouver West. In recent years, many of the finest detached homes in Shaughnessey were bought by rich Chinese buyers. It is common to see homes in Shaughnessy being sold at prices over 8.0 million.
0 Comments