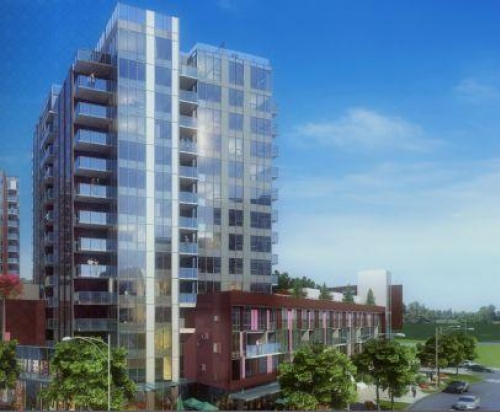 Drop in mortgage rates boosts B.C. housing market
The most recent sales results fit with Central 1 Credit Union's latest housing forecast, which estimates that the surprise cut in mortgage rates earlier this year will produce a modest, steady rise in housing demand even as interest rates move higher in coming years.
Central 1 expects the average posted five-year mortgage rate to rise from the current 4.9 per cent to 5.75 per cent through 2017, which will dampen sales somewhat, according to senior economist Bryan Yu, but won't be enough to overwhelm economic growth and rising prices.
Read the Vancouver Sun article here.
Yu's estimate is that the median price for a Metro Vancouver detached home this year will hit $820,000, a 15-per-cent increase over last year, and reflects the demand for single-family houses versus condominiums, which have seen more modest gains.
His forecast is for Metro Vancouver prices, on all property types, to rise 5.2per cent by the end of 2014, 2.5 per cent in 2015, and close to 3.5 per cent for 2016 and 2017.
"So you've got low mortgage rates, income coming from tenants and the bank of mom and dad. That's some of what's fuelling this turnaround." Ray Harris,president of the Real Estate Board of Greater Vancouver, said that in June,the competition among buyers "Is as strong as it has been in the region since 2011." He added that with two months now where overall sales have equalled more than 20 per cent of homes available in the inventory, Metro Vancouver is "On the cusp of a seller's market." Yu said the cut in mortgage rates earlier this year, which saw some discounted rates fall below three per cent, was a surprise development and sparked a lot of "Fence sitters" to jump into the market.
He doesn't expect the rock-bottom rates to last, but his expectations are for modest increases over the period of his forecast that won't get ahead of overall economic growth.
While B.C. "Has been on the losing end" of interprovincial migration for the past two years, he forecasts that economic growth should reverse that trend from 2015 through 2017, which will also help support housing growth.
0 Comments