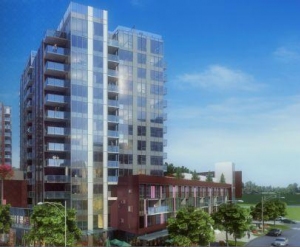 Drop in mortgage rates boosts B.C. housing market
The most recent sales results fit with Central 1 Credit Union's latest housing forecast, which estimates that the surprise cut in mortgage rates earlier this year will produce a modest, steady rise in housing demand even as interest rates move higher in coming years.
Central 1 expects the average posted five-year mortgage rate to rise from the current 4.9 per cent to 5.75 per cent through 2017, which will dampen sales somewhat, according to senior economist Bryan Yu, but won't be enough to overwhelm economic growth and rising prices. Read the Vancouver Sun article here.
Read more